Salient Features
The feature-rich O20i offers the following benefits to customers:

The O20i can be used extensively for home (3500 cu. ft.) and industrial (2500 cu. ft.) uses, being highly agile in its applications.

The dehumidifier runs silently and is very lightweight when compared to its output and efficiency.

Its 6.5 litre tank capacity makes it long-lasting and scalable to be used across different spaces seamlessly.

Its digital display and sleek aesthetics, make it one of the more modernized dehumidifiers that buyers can procure.

The auto-start and shutdown features are extremely useful for maintaining optimal RH levels for longer periods.

Its HEPA and carbon filters ensure semi air-purification while reducing the risk of mildew, mould, and other common humidity-caused issues.
Applications
The O20i has a wide range of applications across various industries, including warehousing, storage, pharma, R&D, defence, commercial zones, etc. Its robust performance, coupled with its modernized exterior, make it one of the most desirable dehumidifiers in the market. Perfect for mid-sized applications and dehumidification requirements, it is the right choice for buyers across industries. From home spaces to office conference centres, the agile O20i can be used instantly to eliminate humidity from any space.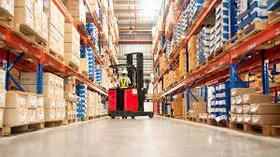 WAREHOUSE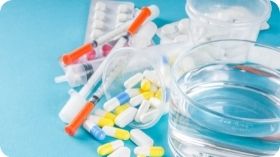 PHARMA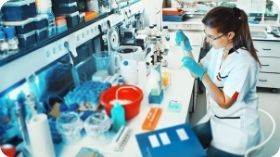 R&D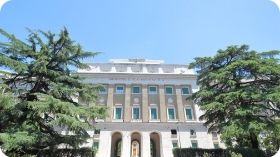 DEFENCE
COMMERCIAL ZONES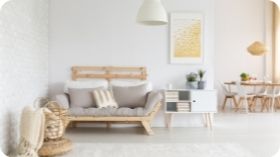 HOMES
OFFICES
Combat Excess Moisture
Excessive moisture in the air, especially at a relative humidity of 50% or higher, speeds up Mold and mildew growth. Bacteria also thrives under these conditions, producing unpleasant odour.
Besides making it uncomfortable to breathe, high humidity can also cause unexpected damages to your indoor environment.
Since most modern machinery requires a fully functioning and controlled environment the domestic and industrial dehumidifier is essential.
Key Features
1.) Digital Display and Humidity Control: Monitor Temperature and set humidity levels with ease.
2.) Automatic Humidistat: Ensure consistent humidity regulation.
3.) Optional HEPA and Carbon Filter: Improve air quality by capturing dust particles. 
4.) Superior Moisture Control: Effectively manage and quality by capturing dust particles. 
5.) Programmable Timer: Conveniently set operating schedules.
6.) Tank and Drainage Options: 6.5-liter tank capacity with continuous drainage.
Salient Features
| | | |
| --- | --- | --- |
| | | |
| Crafted from tough, impact-resistant plastic for durability. | Utilizes a rotary compressor for efficient and smooth operation. | Employing heat to remove moisture, ideal for rapid water extraction in commercial and industrial applications |
| | | |
| Energy- efficient with a power consumption of 265 watts. | Offers steady airflow of 145 m3/hr to ensure continuous circulation of dehumidified and sterilized air. | Copper pipes and aluminium fins ensure durability, easy maintenance, and resistance to dust accumulation. |
| | | |
| Large removable condensate collection tank with fixed drain option. | Customizable temperature range from 50C to 350C | Conveniently located on the top/front of the unit. |
| | | |
| Automatically resumes operations after power interruption at the same humidity settings | Optional Semi HEPA and carbon air purification for improved air quality. | |
Applications
The O20 dehumidifier offers versatile utility across various settings, making it a valuable addition for homes, small wineries, garages, retail spaces, and small- scale industries.
Commercial Dehumidifier Applications: Experiences the numerous advantages of incorporating a commercial dehumidifier:
Manufacturing Facilities: Maintain precise control over dew points, essential for optimal manufacturing processes.
Waste and Freshwater Management, and other Industrial Facilities: Elevated moisture levels in water management facilities often lead to issues like Mold, rust, and corrosion. Our dehumidifiers mitigate these problems, ensuring a hygienic environment.
Hotels: Ideal humidity levels achieved through dehumidification eliminate stale or unpleasant odours caused by indoor pools or humid outdoor air, enhancing guest comfort.
Swimming Pool Rooms: High humidity in swimming pool areas can result in Mold growth. Our dehumidifiers create a more enjoyable and comfortable environment for swimmers and visitors alike.
Food Industry, Hospitals, including Eve Hospitals for procedures like Lasik surgery, benefit from controlled humidity levels.
Warranty
We provide a 1-year warranty, ensuring your confidences and peace of mind in choosing our product. The O20 dehumidifier stands as a reliable solution across diverse contexts, enhancing air quality, mitigating moisture-related issues, and contributing to better environments.
We welcome you to explore the advantages of our dehumidifier and experiences the differences for yourself.
Technical Data
Elevating Moisture Control with Efficiency and Elegance:
Welcome to a new era of moisture control excellence with the Origin O20. This compact unit redefines efficiency while maintaining an exquisite and robust design.
The Origin O50 stands as a versatile solution, catering to your moisture control needs all day long. Not only does it regulate humidity levels, but it also accelerates drying processes and effectively combats unpleasant odours.
Equipped with a manual humidity control adjustment, the Origin O20 provides you with the ultimate power to tailor your environment precisely to your preferences. 
Experience the future of moisture control with the Origin O20 a harmonious blend of efficiency, elegance, and effectiveness. Unveil a new level of comfort with Origin O20 today.
Extraction Capacity 30

°

C RH – 80%

20 litres/ day

Recommended coverage (home)

3500 cu. ft.

Recommended coverage (industrial)

2500 cu. ft.

Power consumption 220V-240V/50Hz

265W

Noise Level

43 dB

Air Flow

145 m3/ hr

Dimensions (W X D X H) inches

15″ x 12″ x 23″

Tank Capacity

6.5 litres

Humidity Settings

Electronic

Compressor

Rotary

Refrigerant

R-134a

Empty Weight

13.5 kg

Running Temperature

5°C – 35°C

Internal Timer

Yes

Semi Purification

HEPA and Carbon Filter (Optional)

Auto Restart/ Auto Resume

Avaliable/ Avaliable